Challenging and Growing women to impact the World for Christ.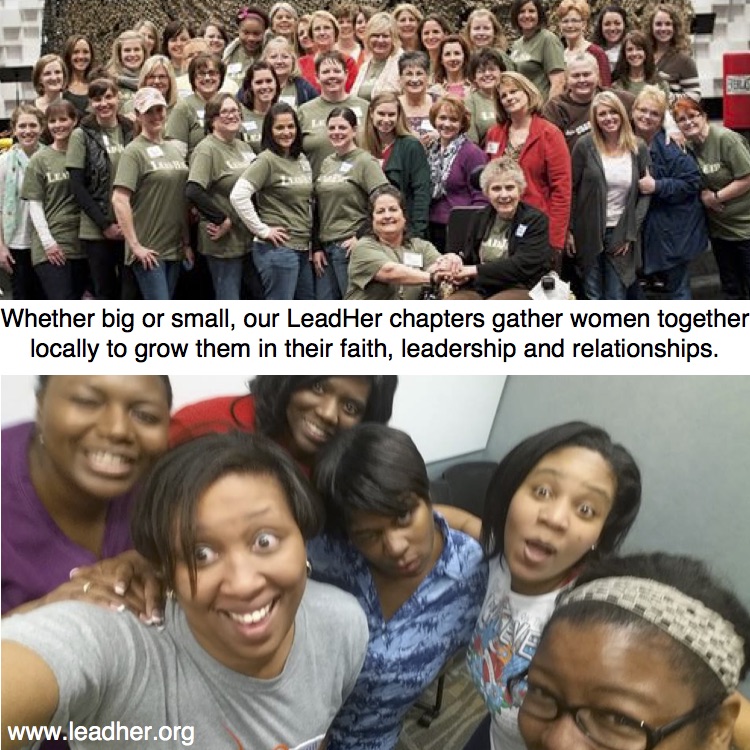 The purpose of our chapters is to gather women from the community to together grow in their faith and in their leadership. The connections that develop in our chapters serve as a catalyst for women to encourage one another to grow in three ways: spiritually, leadership skills,and relationship skills. We believe that growing women in these areas will equip them to live each day with intention and purpose for Christ and thereby impact and elevate The Church in their community and around the world.
Our LeadHer Local chapters are the foundation of our ministry. Through these chapters that meet twice a month, members are united, face to face, with women of different ages, backgrounds, denominations, and walks of life. LeadHer Local chapters meet in a variety of public locations. Click on each of the locations below to learn more about chapters that meet at these locations from coast to coast.
Find a LeadHer Local Chapter in your region or Learn how to start one:
Our Chapters are FREE for women to Start and to Join thanks to the support of individual monthly givers as well as these Vision Supporting organizations: